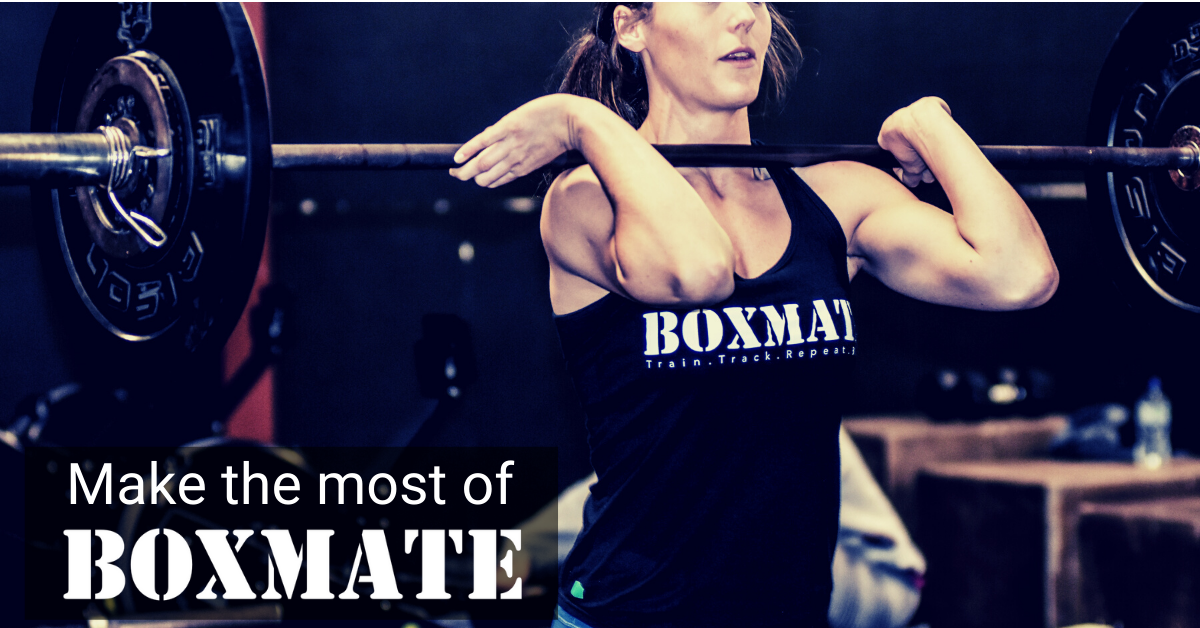 Make the most of BoxMate 😎
Gabriella Redfern, 2 years ago
0
8 min

read
1811
Does your gym have BoxMate? 
Read this short introduction article to help you get the most out of tracking your CrossFit and Functional Fitness workouts.
Short on time? Scroll down to see our top 6 features to help get you started. 
BoxMate is a performance tracking app that will help you keep accountable of your training by recording your workouts. It's also a place to celebrate your achievements, send High 5s to others in the gym to celebrate theirs, and keep up to date with all the 'important stuff' going on in your gym! 
Your gym has BoxMate so that you can track your progress as you train. Tracking your workouts is so important to help you to continue to improve, and to help you enjoy your training. After all, you're the one putting in the hard graft so you should be the one to get props when you make those incremental improvements – whether that's your strength, fitness or skills. 🎉
Why should I record my workouts? 💪
See how to log a score in BoxMate here >>> log a score in BoxMate!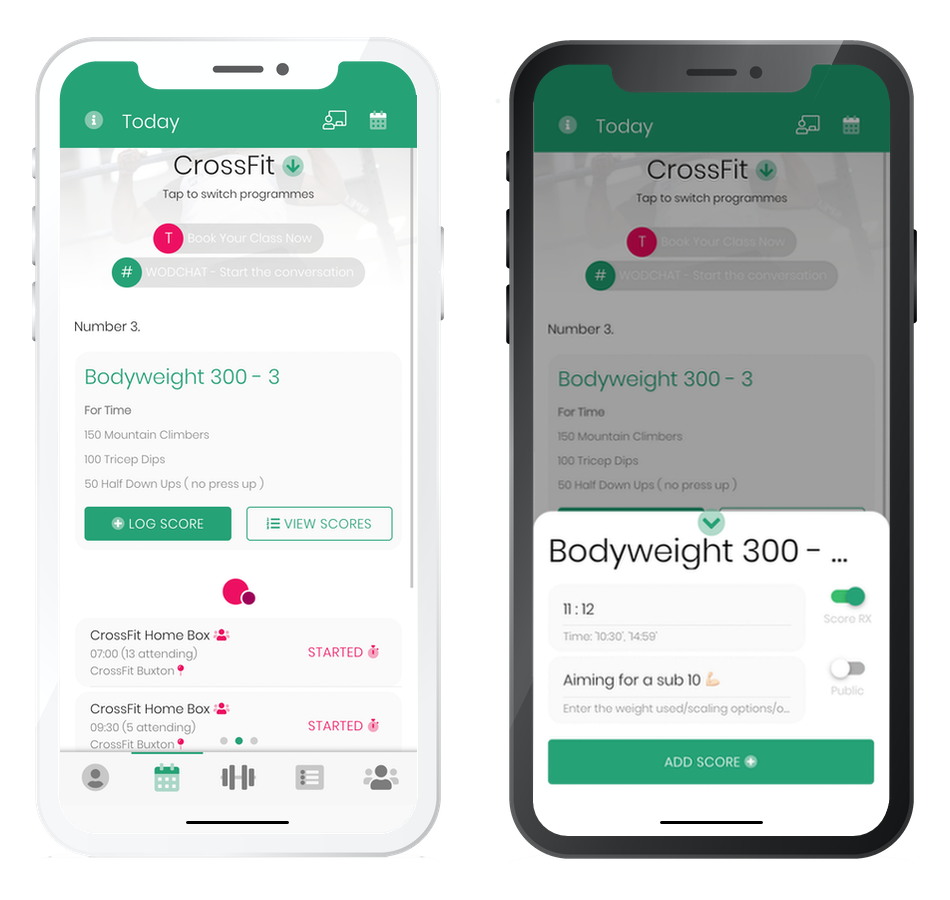 To see how to edit a score watch this short tutorial >>> Edit Your Scores!
When you hit a new PR on your 1 Rep Max (1RM) back squat it's an epic feeling!  You might find it quite easy to mentally log the weights you've hit for big movements – but, things get a bit more tricky when you want to work at 80% of your 1RM for a particular workout, or if you're trying to remember how heavy you managed the last time you did a 5RM. It can also be hard to remember your working weights for all the different movements you'll be doing – particularly if it's a movement you don't train all the time.
With BoxMate, you can quick search any movement and see scores for every single time you've done that movement. The app will automatically show you your working percentages so you know exactly which weight to put on the bar to challenge yourself.
BoxMate will also help you see how far your fitness is improving when you compare your performance in benchmark WODs – whether that's an improvement in your reps, time or skills. You have the ability to make notes against workouts and movements so that next time you check back you can remember how you felt last time you did that particular workout. For example, you might have been really working on your nutrition, or trying out something new and feeling great – so by logging that it can help you keep track of what is working for you!
Having workout data at our fingertips helps us improve and shape our training – it helps us tackle future workouts and recognise our areas of weakness too!
But, it's not just all about making fitness and strength improvements. We know that training is so much fun too – it's great for your mental health and the community of friends you make at the gym is like no where else. 
BoxMate lets you interact with other like-minded people in your gym community. You can scroll through the activity from the day (and beyond) to see how your friends have got on in the gym. From the activity feed you can send High 5s, GIFs and comments to encourage your friends, celebrate with them and keep in touch outside of the gym. See how to work the confetti screen here! 
6 BoxMate features you'll love using:
Never wonder how heavy you should be going to challenge yourself on a movement again!
Check your percentage calculator and BoxMate will break down for you where you need to be. You can decide whether to base your percentage breakdown from your PB for a lift or from your last logged score in settings! 
You are your own competition.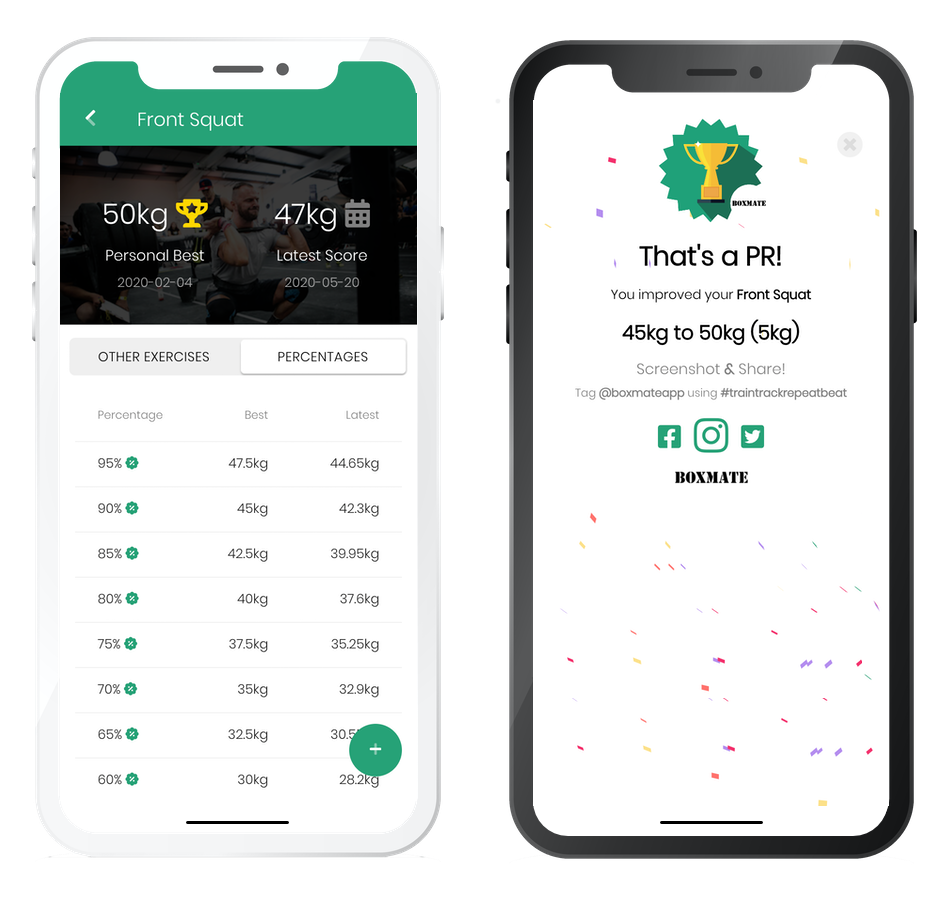 2. Building Your Own Workouts & Sessions
Like working out at home, or hitting open gym to try out your own workouts? You can make your own personal workouts in the app and keep track of those too! You can build quick WODs and invite friends to try your session out with you.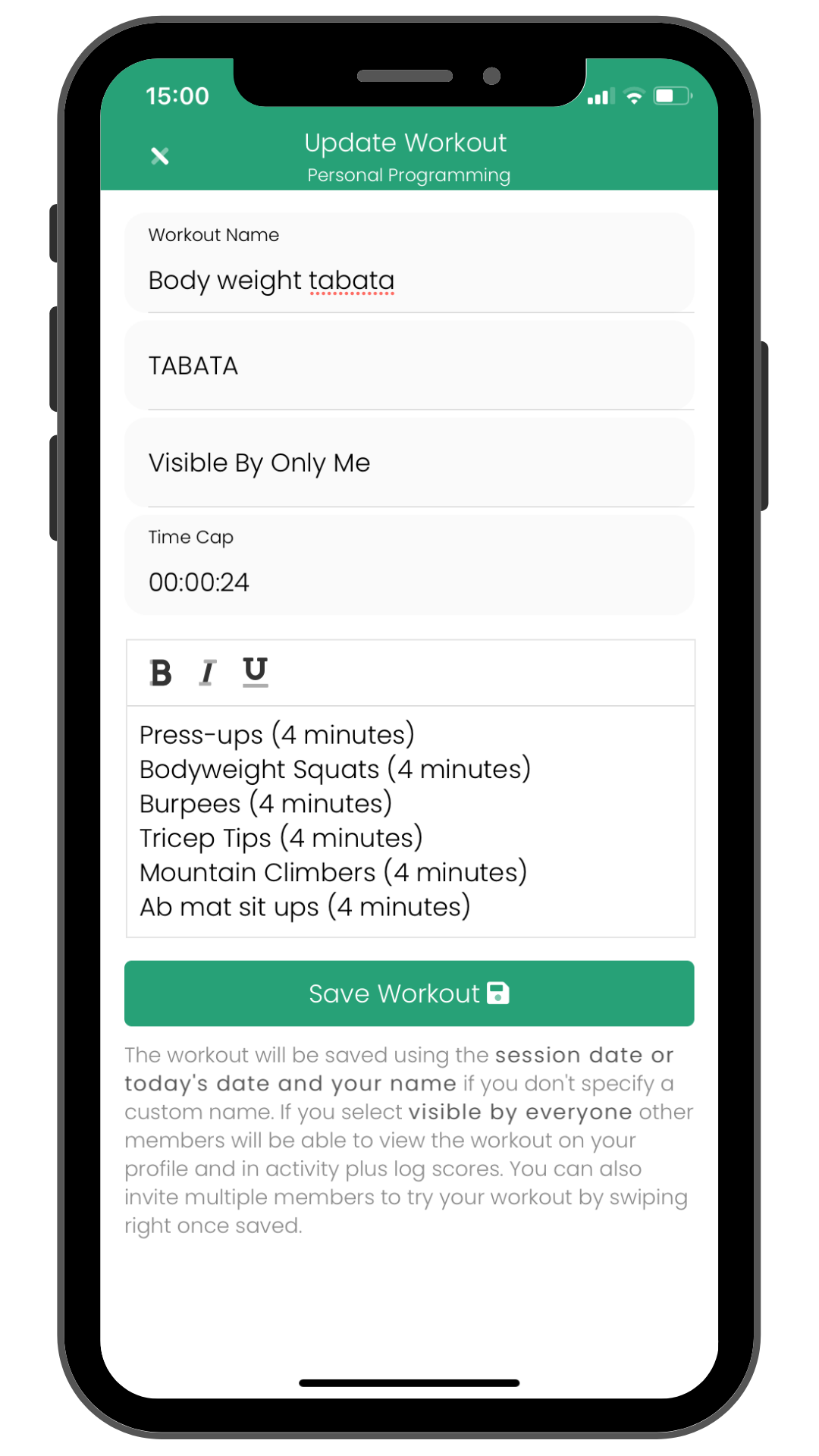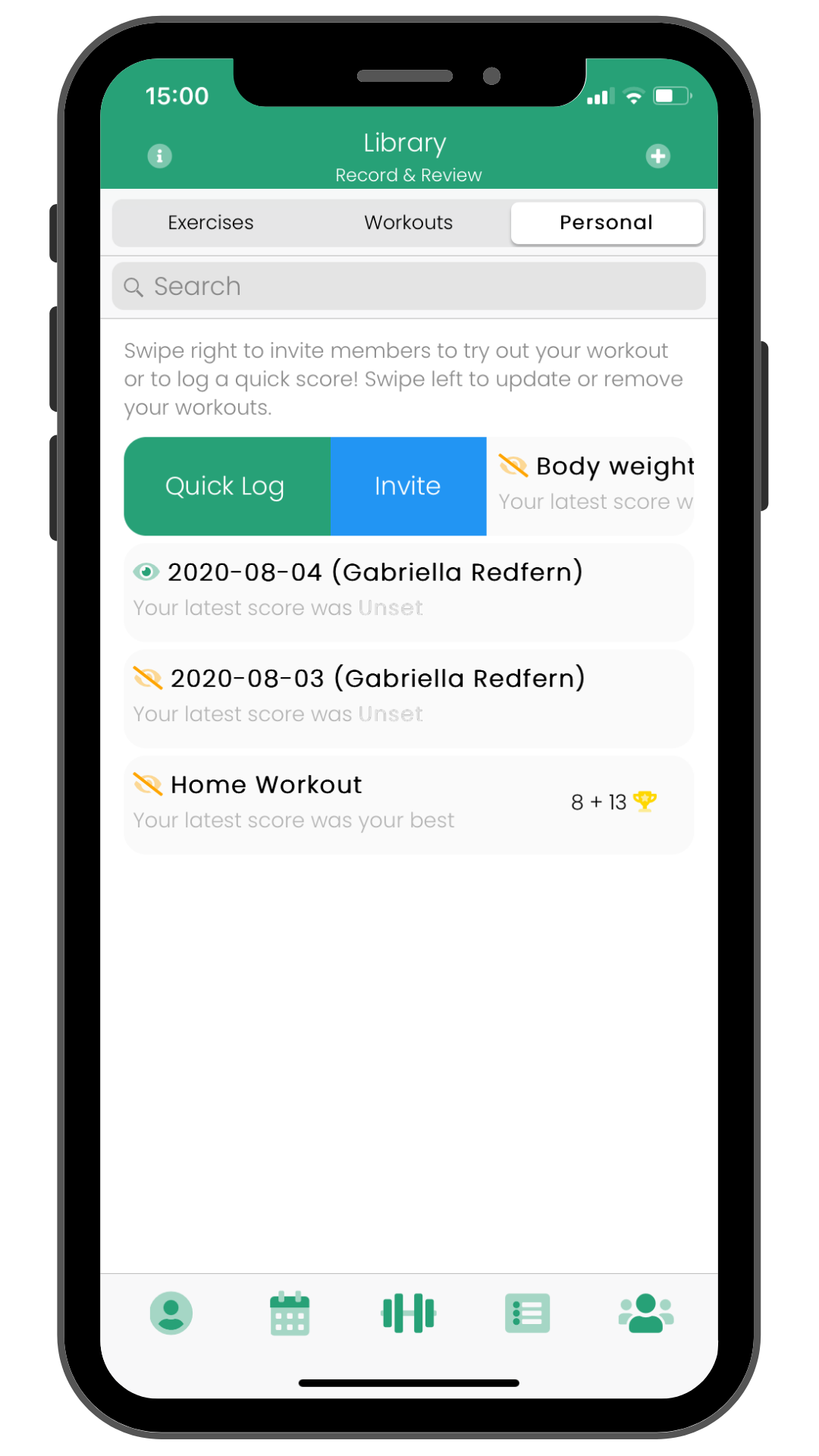 To see how to build a quick WOD click here. 
You can also build full sessions for yourself that have more details such as warm up details and different components for you to log your scores against.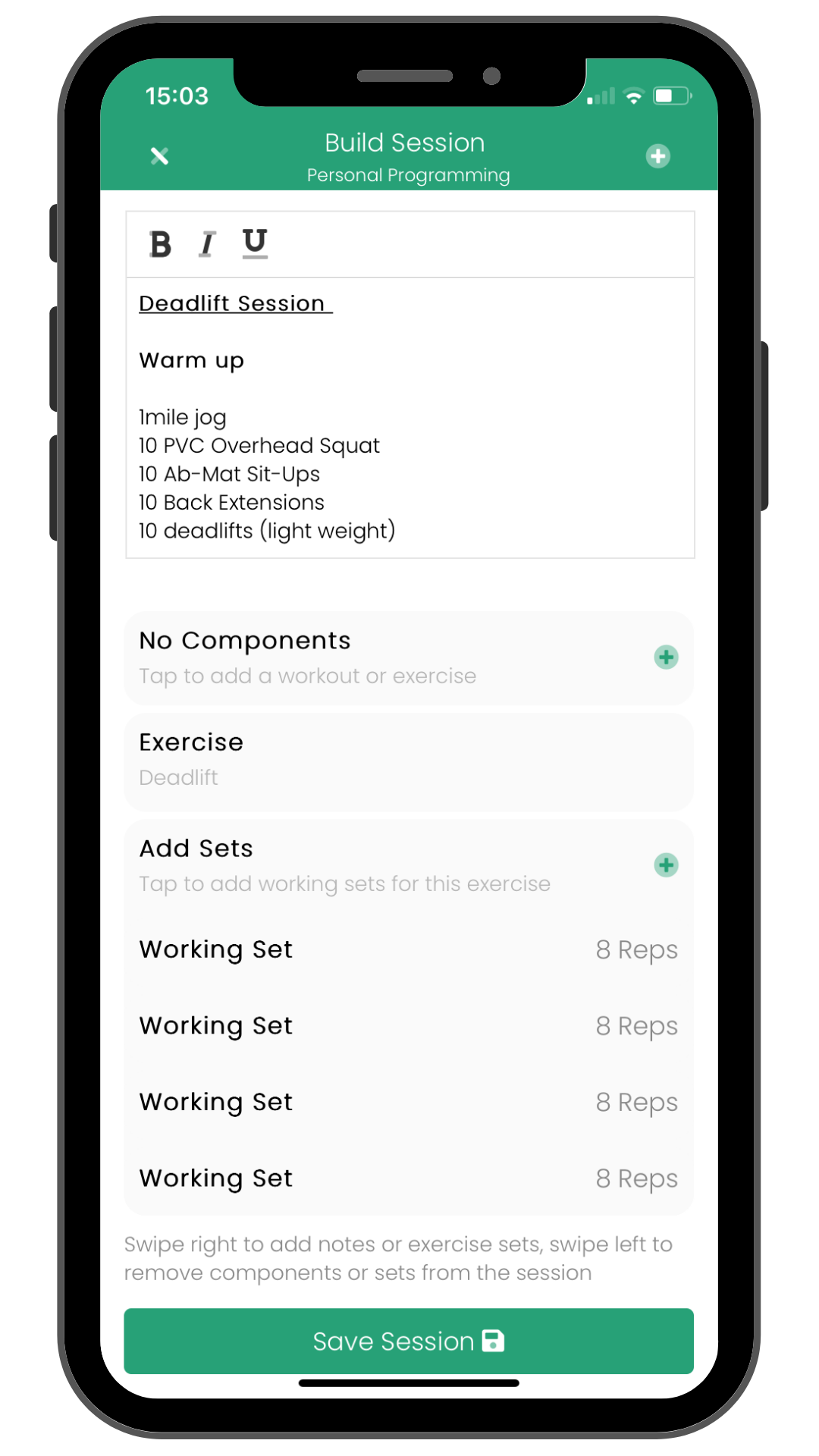 To see how to build a full personal session click here. 
Whether you have your own benchmark for your fitness, or want to do your own thing alongside your box programming this feature helps you keep a record of workouts. It's also great to dip back into for inspiration if you can't decide what to train that day. 
3. Filtering Workouts & Exercises
BoxMate is all about helping you to organise your training and will save you so much time when it comes to tracking. No more flicking through old notebooks or reams of paper to find your past scores or PBs. You have all your data right at your finger tips in the Library!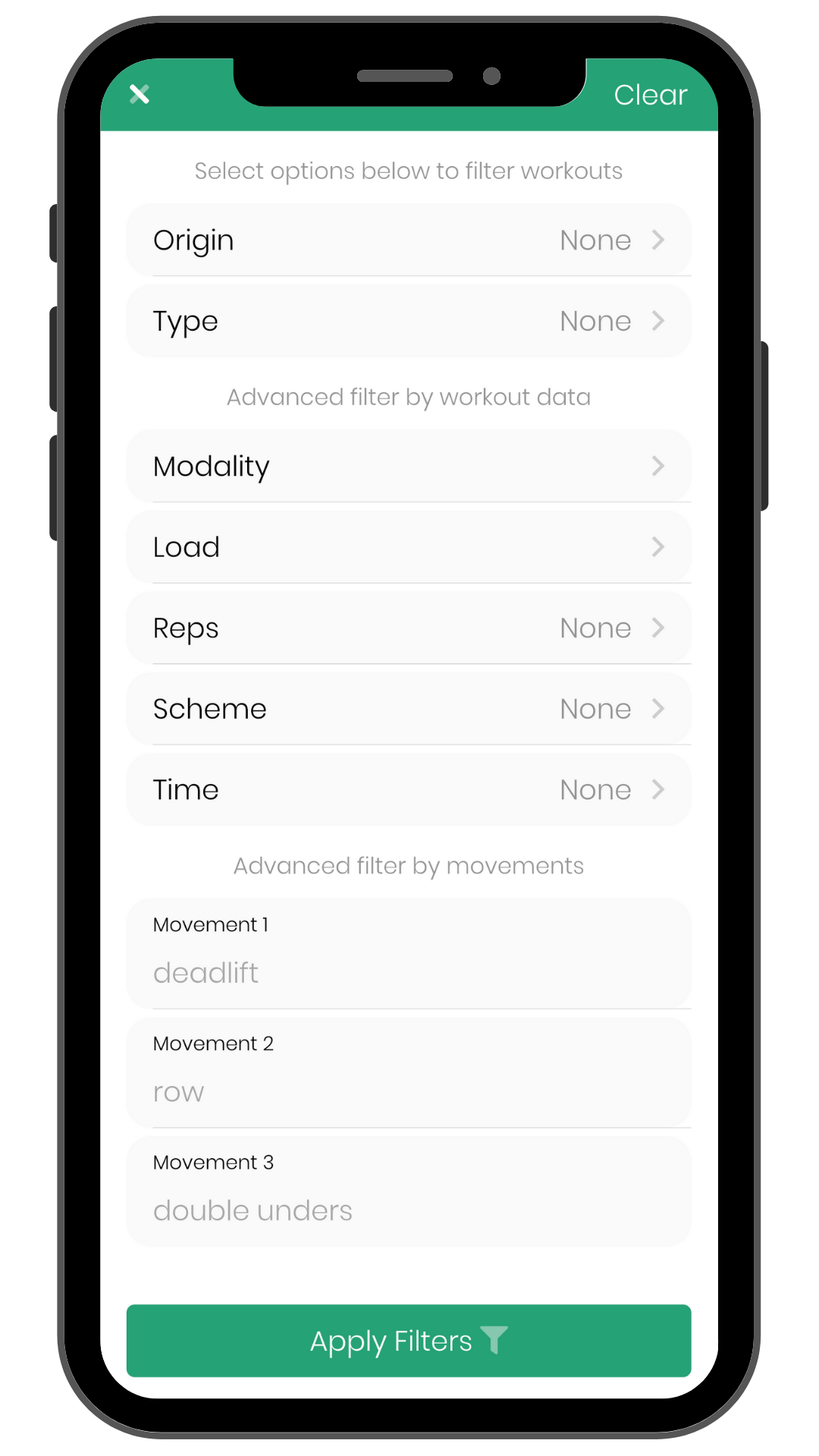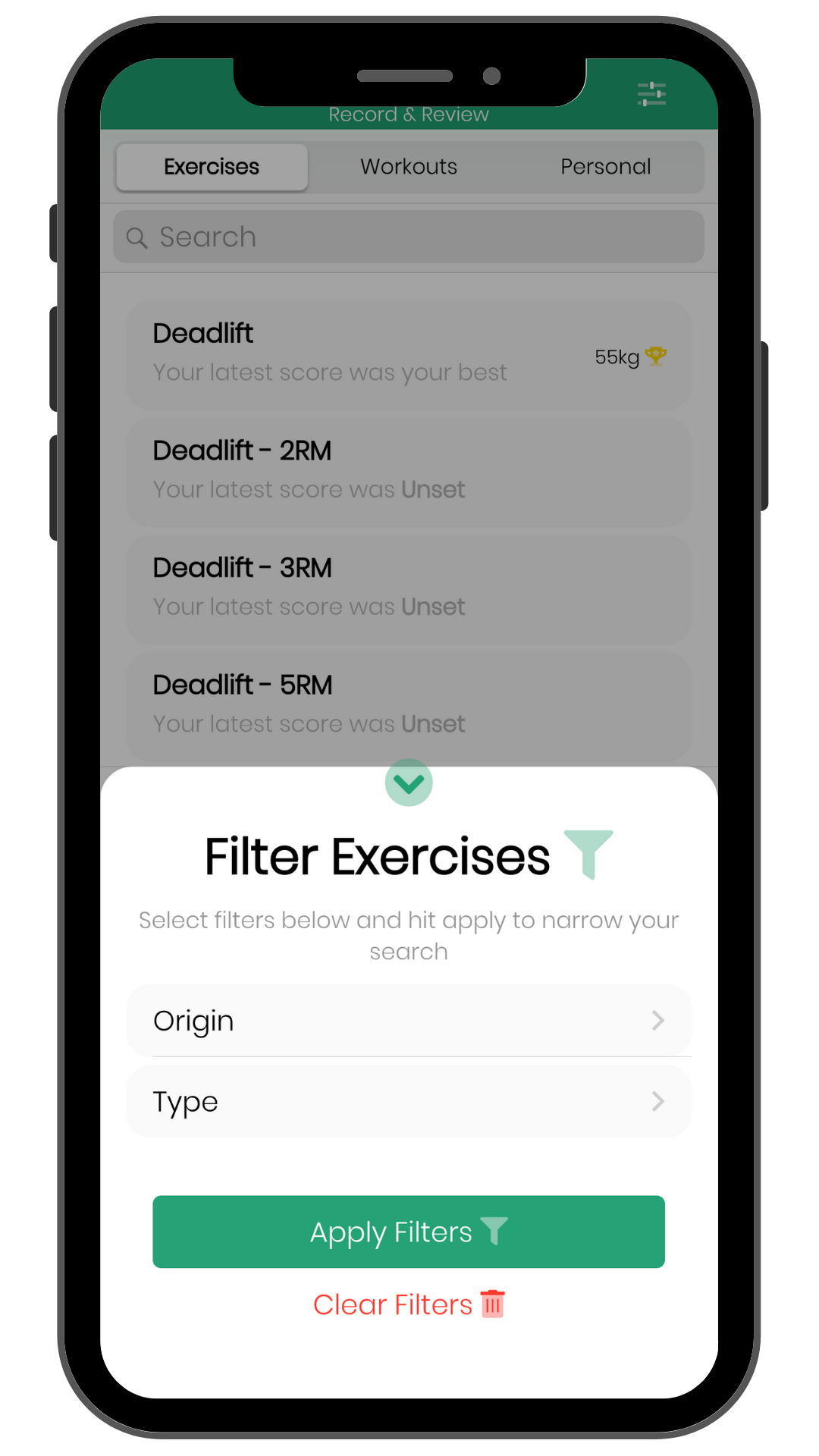 One feature we think you'll really love is the ability to filter workouts! This is really useful for when you want to find a previous score or retest for a workout you know you've done but can't remember the name for. You might have no idea what the workout was called, but remember that it had deadlifts and rowing in it. So you can filter to look through all the workouts you've ever done with those movements in!
To see how to do this, watch this short tutorial here >>> Filter workouts. 
4. Your Community
On the community tab on your app you'll find loads of features – from questions, to member search, the BoxMate blog and much much more.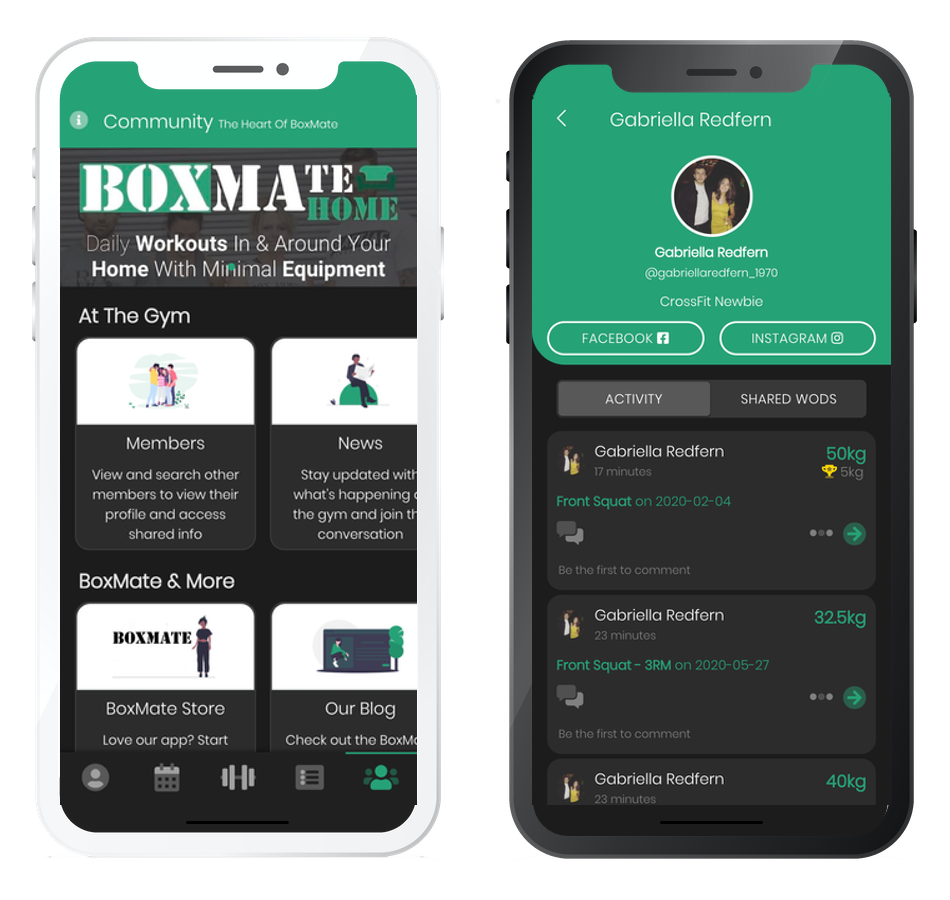 Box News is where your coaches can put important information you need to know. Whether that's a night out planned at the gym, an upcoming competition or a notice about opening times – you can keep up to date with all the important stuff right from one place. You can also subscribe to our free programming 'BoxMate Bits' and 'BoxMate Home' for free WODs where you can compete against all other users of BoxMate from boxes around the UK and beyond!
5. Activity Feed & Status
The activity feed is where you can find out what's going on with everyone in the gym. Jump on and see how your friends have scored on today's WOD. Send them high 5s, comment on their scores and send them GIFs to let them know you're impressed. 
You can choose to make your profile private if you'd prefer! To see how to do that watch this short tutorial here >>> Make Your Profile Private!
You can also log things you've got up to outside of the gym by creating a status at the top left of your 'home screen'. Been for a hike? Played rugby? Entered a competition? Tag the workout you've done and upload your comments, pictures or GIFS and it will appear in the activity feed for your friends to see. After all, if you didn't log it did it even happen? 😛
To see how to Add a status watch this short tutorial >>> Add A Status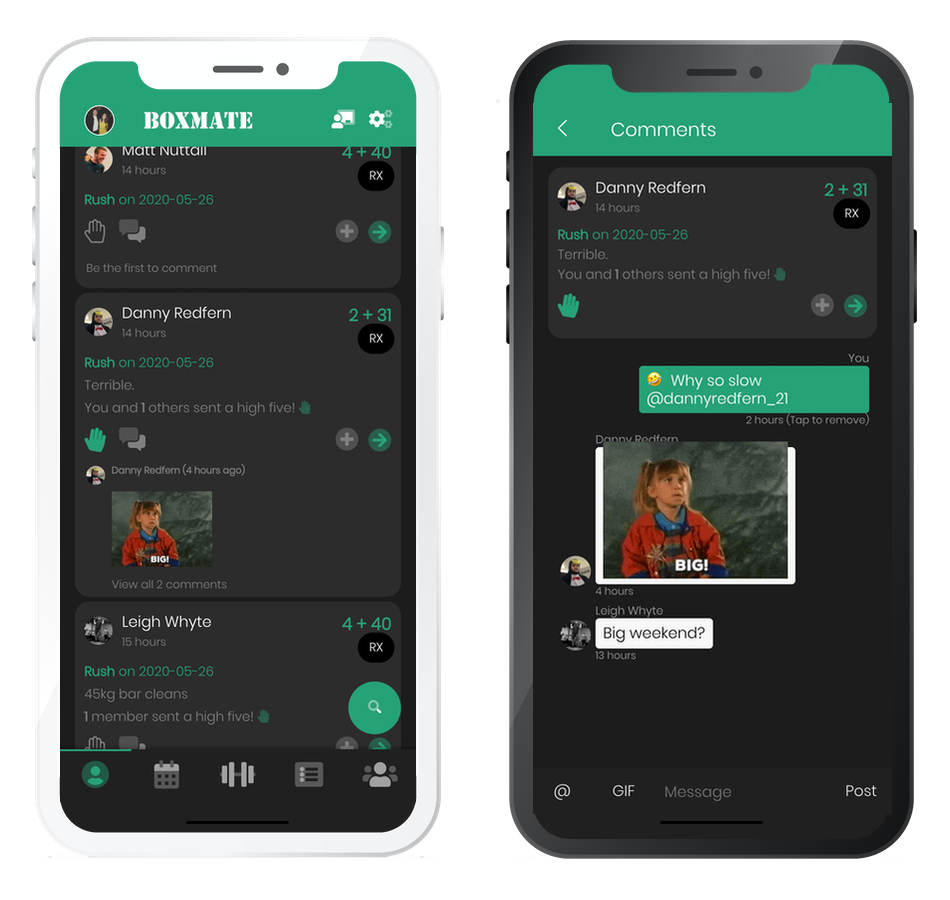 6. Sharing to Instagram! 📸
We all know how great it is when we hit a new PR and BoxMate will automatically congratulate you by showering you in confetti when you log a first score for a movement or workout, hit a PR or make an improvement!🎉
If you want to share that to your social media as well, you can screen shot and share your score on instagram by tapping the insta logo on the screen.
If you've taken a video of your workout or movement and you've uploaded it to instagram, you can link that video to your score on BoxMate too so that others in the gym can go straight to your Instagram post from their activity feed in the app and check out how you did. You just copy the link from insta and add it in with your workout score on BoxMate!
Why not head over to our Instagram now and check out what everyone else is posting? You can check out our 'Vibes' insta highlight to see loads of members recording their PRs and sharing their improvements. 💪🎉
There are lots more fun features for you to use too. You can follow us on Instagram to keep up to date with new features, have your say on what you'd like to see on the app, and get involved in various competitions!
Use the hashtag #TrainTrackRepeatBeat to be entered into a monthly prize draw for 'confetti rewards' and don't forget to tag us too @BoxMateapp
We have FAQs which you can check out here. But, if you ever have any other questions just get in touch. Whether that's by direct message on Insta or Facebook or via email at info@boxmateapp.co.uk we will be more than happy to help.
Happy Tracking!
Love and High 5s always, Team BoxMate. 
Related posts
Instagram
Instagram has returned invalid data.