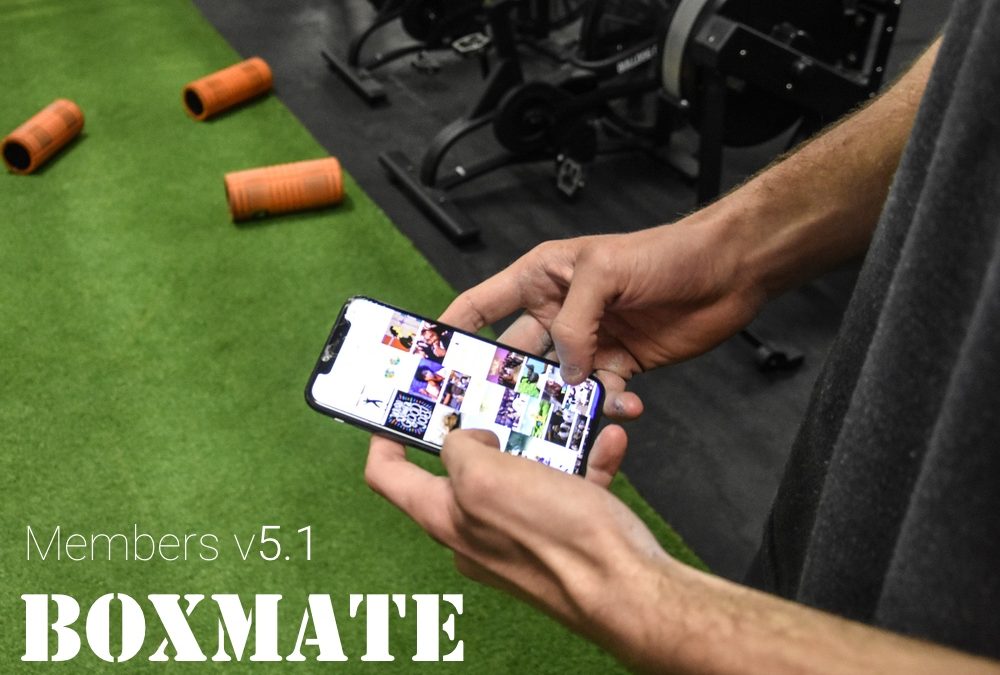 Members v5.1
Danny, 3 years ago
0
4 min

read
3137
This update is not a huge change visually for the members (thank the lord!) but there are certainly a few little things you are going to appreciate – we are confident about that! Heres a quick rundown of what's new but make sure you are following on Instagram for feature releases in the coming weeks:
🗓 Default Programme | NEW – This will be a big one for members who train regularly on the non-standard programmes, you can now from the settings page select your default to always show that first in the timetable
🔢 Logging Prompts | NEW – Another biggie, if you use TeamUp, now when you open the app after a class if BoxMate notices you have just trained you will be shown a quick log prompt for the sessions' workouts/exercises.
📆 Timetable | IMPROVED – When you go to the timetable you will notice there is a lot more info with your workouts and exercises letting you know more without diving into the scores page. New log buttons in the timetable let you quickly go through and record all scores for a session without going to the scores page saving time and making for a more smooth experience.
👬 Partner Workouts | NEW – When your coach programmes a partner WOD BoxMate automatically knows and lets you tag a partner with your score. He/she will be notified and the score will show on both profiles so only one of you needs to log it. Also… you share the high fives!
🎉 Confetti Screen | IMPROVED – We spruced up the confetti screen a little by adding some widgets. For workouts, you can now tap the options in the top left and display the WOD details and even your MyZone Move details if you use the belt when you are training. If the workout details are too long simply tap to resize. We also added the gym logo, and the BoxMate logo so people know where you train to get all these results!
🏋🏻‍♂️ Activity | IMPROVED – We cleaned up the activity feed so when people post multiple scores in a row it doesn't take up the whole feed. If your gym sets up multiple locations you can now filter activity to see just those who you know
🤚🏼 High Fives | IMPROVED – When you get a high five notification we now throw you straight into the comments page in the app for the score so you can start interacting right away
🚨 Notifications | IMPROVED – Notifications will now alert you more clearly with a banner when you have unread items, simply tap to go to the notifications page to read or swipe away to dismiss daily
📸 Media | IMPROVED – Your coaches can now upload custom images and videos for workouts and exercises so you may start to see things getting a little more personalised. If a component has a video attached you can tap the play button from the scores page to show it right in the app
❓Questions |  NEW – Your coaches can now send questions to you which you can answer in the app with a single tap after opening allowing you to get involved in gym decisions
📱Preferences |  IMPROVED – Your settings page has changed slightly making it more clear what you will be notified about and other preference settings
📆 Today's Session |  REMOVED – The home page used to display a link to today's session top left, this has been removed as a simple click to the timetable shows the same info and more, we replaced it with status updates which we think will get you posting more – hopefully!
👨🏻‍🏫 Today's Board |  NEW – Coaches can now at the end of each day snap a pic of the whiteboard and attach it to a session in the timetable. This means that if you forgot to log a few scores last week you can swipe back, check for the image logo in the top bar and tap to see the whiteboard.
With this version we rethought the way that we onboard new members using a welcome tutorial, this is much cleaner and think it will make for a better experience the first time you open BoxMate as a new member.
If you were part of the BETA programme and helped us test this release we are extremely grateful and could not have done it without you. If you find any issues please contact me directly using danny@boxmateapp.co.uk
Regards Danny
Owner & Developer
www.boxmateapp.co.uk
Related posts
Instagram
Instagram has returned invalid data.