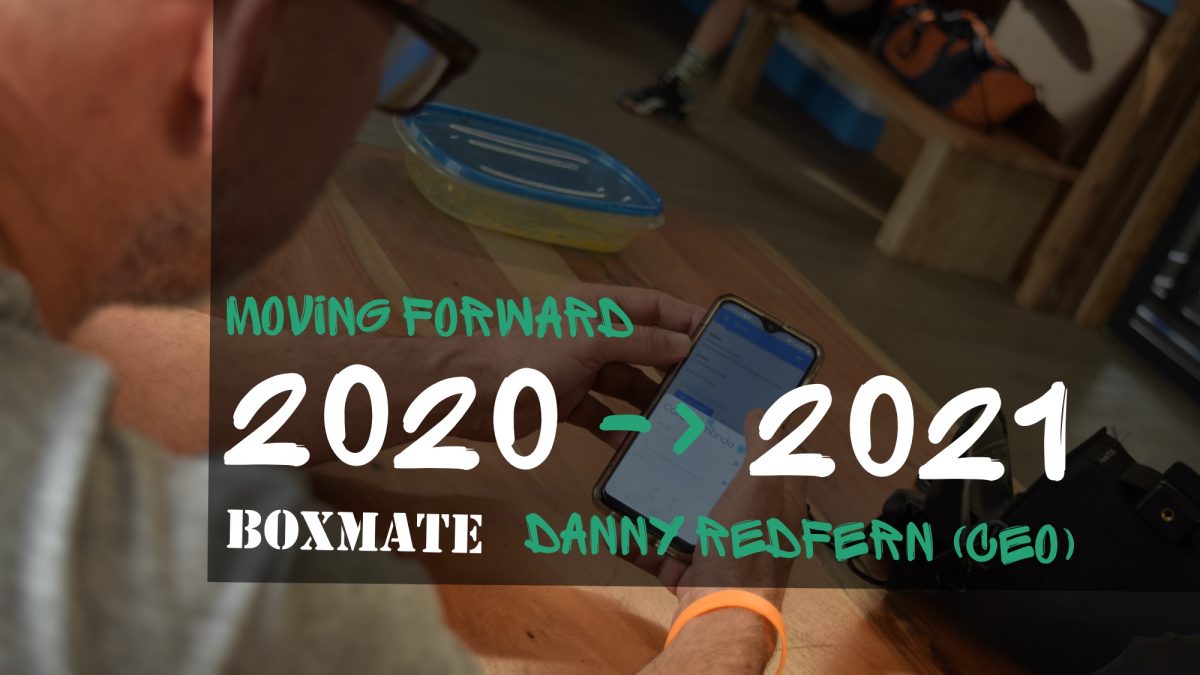 Moving Forwards 2020 -> 2021
Danny, 9 months ago
0
8 min

read
1059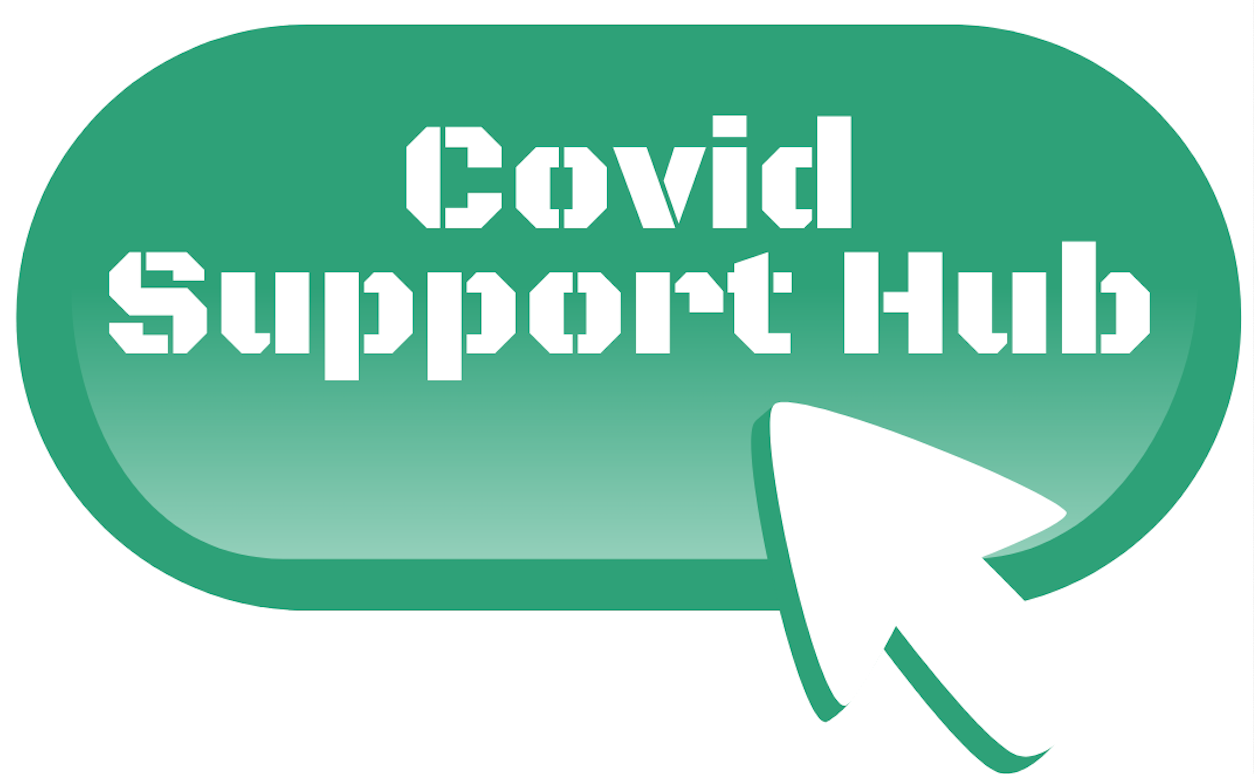 So… that was a pretty crazy year 🤯  2020 and the effects it's had on all of us will be talked about and felt for a long time to come, but fingers crossed now with the vaccine starting to roll out, we are looking at a much better year ahead. Despite going into a national lockdown tomorrow, which is absolutely not the new start any of us planned for this year, we've just got to keep going, trust the process and be thankful for our strong community  🙌
I wanted to reflect and put together a few words to let you guys know the direction BoxMate is going in this year (and to tease some of the exciting things we have planned for something to look forward to!) I honestly cannot thank you all enough for the support you have shown us over this past year despite all the lockdowns and control measures that have been thrown at you – and often very last minute!
So, both to the box owners who have stuck by us and all the members who have continued to use the app and keep training from home, myself and the team appreciate you all so much. Thank you.
By clicking the button above you can find our COVID support hub page which will give you information on the TeamUp & Zoom integration and show you how to deliver home programming to your members smoothly. You will also find blogs on communication tools to use while you are remotely coaching and we will be re-starting our BoxMate Home WODs weekly so your members have even more at home training options and can get competitive on their app with members from other gyms too. 
Who We Are.
Now, when it comes to the performance tracking game we are a pretty small fish. There are some big players out there, and unfortunately, many seem to be focused on the number of users and dollars coming in rather than looking after their customers and prioritising their needs (as we have been told from gyms who have switched to us from some of these other systems).
We have always and will always be 100% focused on customer support and experience. We are not looking to take over the world and catch up with these huge systems. We are very happy being a tight-knit, small team that can put all our focus into improving our system and constantly communicating with you guys – our users to find out what features are going to help you run your business – especially during these really testing times for the industry.
Back at the start of 2020, Gabriella joined the team and she has had a HUGE impact on the business (and I'm not just saying this as she is also my wife and is expecting our first baby next month in the midst of a pandemic 🤣 ). The work she has been focused on since starting includes: creating and rolling out our new loyalty scheme and sending out the first 100+ custom-designed hoodies, manually reviewing feature usage and reaching out with suggestions to all existing gyms, and putting a huge focus on streamlining the onboarding process for gyms and coaches with dozens more video tutorials. Gaby also headed up the IWD campaign (mentioned below) as her first big individual project!
This February we will be joined by our second full-time member of the team starting just as Gaby goes off on maternity leave which we are very excited about. George has been an important part of the BoxMate Team for over 3 years now, but up until now only in a part-time role (some of you may have had your queries answered by him already!) and we are so happy he is now joining us full time to head up Support & Product Testing – even if this will now be remotely until the end of lockdown! 
BoxMate is where it is today thanks to your support and constant feedback and we just want you, our users to know that the priority is always you and what you want & need – not becoming the biggest out there!
2020 Improvements & Achievements!
In March 2020 we launched our International Women's Day campaign following the 'Each For Equal' theme of 2020 where we surveyed close to 600 of our Female users and the results really opened our eyes to the comments many women in CrossFit deal with day to day. The video was viewed by close to 20,000 people in the first few weeks and was featured on the IWD official website, BoxRox and the Morning Chalk up which we are so proud of!
We spoke to users of the app and refreshed the design adding some highly anticipated features including a new customisable home screen, combined activity feed, dark mode and much more!
Along with adding many new features to programming, such as: Quick WOD, Workout Target Percentages, New Score Types and the game-changing Weeks View we actually improved programming time for a week of sessions by around 45% making it take literally nearly half the time.
We recorded and edited hours of How Do I? video tutorials for helping support and onboard members and made them available for members in the app or on our YouTube channel as well as for coaches in the admin area. This helps save time and clearly explain features to members for a smooth onboarding.
BoxMate PLUS introduced a premium set of features and gave users the ability to custom brand the customer app, run competitions, streamline their communications and offer PT. Only 2 months after it's release over 30% of gyms have upgraded to PLUS which is epic!
BoxMate Live saw a complete rebuild from the ground up in December just in time for the gyms re-opening following national lockdown v2. Feedback has been great and we look forward to next year getting more gyms upgrading to the digital whiteboard to enhance the customer experience… when we are allowed back indoors.
Finally, to set us up for a big 2021, we fully converted our phone setup process to a new Guided Setup in the coaches area that new gyms can go through at their own pace and revisit as well as using it to train new coaches to use BoxMate which we have had great feedback on so far and would love to hear your thoughts on too!
What's Coming For 2021 & Beyond?
A lot. Seriously. So, for now we will just leave a few things for you below to get excited about! 
Weeks View – This will be updated to support all programming features including some new ones and be the default way to programme fast and efficient. If you haven't already given weeks a go, it's up to 45% faster than the session calendar for building a week of sessions!
Session Whiteboard – Scores, stats, bookings, feedback and more accessible for each daily session. Review and improve.
Programming Marketplace – Soon you will be able to purchase programming from some of the UK's best programmers such as TAP (The Athlete Programme) to be automatically added to your gyms timetable.
BoxMate Handover – Let us do the heavy lifting and handover your programming input to us. Send over your spreadsheet, word document, notes or 3rd party login and we will do the rest and make it live when you wish.
Programming Analysis – Deeper and more detailed analysis including deep dive into movements and loads inside workouts with new ways to view data.
Member Features – A huge number of features spread across the year including PR City, Showcase, Achievements & Awards, BoxMates, Following, Personal Goals Revamp, Box Chat, More Integrations.
BoxMate PLUS – Further brand customisation, improvements to current features & new features including 'Foundations' and 'Task Manager'
Vendors Marketplace – Access to a range of brands, products and exclusive offers right inside the members' app and coaches platform.
BoxMate Websites – Fully integrated websites advertising your services to customers and quickly then converting them to BoxMate & TeamUp (If used) members at the click of a button. Updatable website content through BoxMate and full management of leads.
As you can see, there is a lot to go at here but it literally excites me writing all of these features as I know how much they are going to improve yours, your coaches and your members' experience.
This platform is my passion and the comments I receive from you box owners and your members about how the platform helps them do what they love spur me on to continuously work hard, put all my energy into thinking up new features and ways to improve the system, set the 6:20 alarm every day, and reply to support messages at 11pm in the evening!
We really do want to do everything we can to help, especially during this 3rd (and hopefully final!!!!) lockdown – so please reach out if you need help with utilising the app to stay communicating with your members remotely, or if you have any ideas for features that could help during this time.
Regards Danny (Founder & Developer)
Happy New Year! 🙌🏻  Let's have a big 2021 people!
Related posts
Instagram
Instagram has returned invalid data.