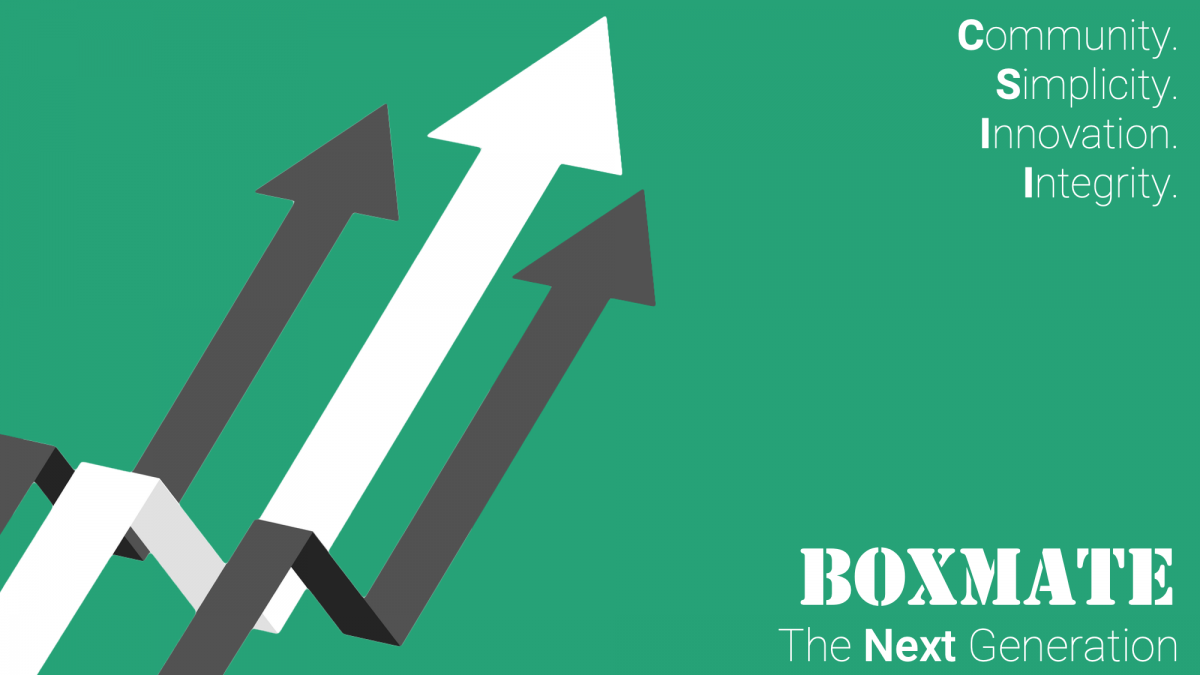 Coaches – The next generation of BoxMate is on its way to you – and it's TASTY!
Danny, 3 years ago
0
7 min

read
1299
Right from when BoxMate was first starting to develop we had 4 key ideas. As a company we are so proud of our growth so far but we have kept resolutely passionate about our core values –Community, Simplicity, Integrity and Innovation.
Staying true to those core values and the reason we started this thing – to make training better – is at the heart of everything we do. We know that as a coach, anything that helps you connect with your members and keep them engaged is a win. 
We're putting the spotlight on a few new features that are going to break down barriers of communication with you and your members and transform your coaching experience. 
Nudges. 
This shiny new feature is going to totally break down the communication barrier between you and your members. You now have the capability with a simple tap to send an instant notification to an individual member or to all members in one easy click. Choose from pre-filled nudges or personalise your messages. For example, you could send a group message 'Well done guys, big testing week and you all smashed it. Can't wait for Monday already! 🔥' or, if an individual member has been dropping off (not active for 2 weeks) you can send them that little bit of motivation they need in nudge form – 'Hey, where have you been all my life? Let's have a big week and make an effort to log every day – I wanna' see you in at least 4 times this week 💪🏼'.
Analysing Goals and Targets. 
Strap your seatbelts cos' this ones gonna' make those PBs fly! You can now view your members' monthly stats on the goals they have set – completed and missed. You have a full overview of all active goals with full statistics of which have been completed and when goals are coming up and ending soon. This means, if you've got a member who is close to their target date for their new Snatch PB goal, your can send a cheeky nudge letting them know you've got their back with a little tip or a motivational comment. The best bit? You can now also set personalised goals too for an individual! Don't worry – they can decide to decline if you've been too harsh (but we reckon they'll be inspired to work extra hard to hit that target and it gives you another way of making your coaching even more personalised and tailored).
Publish Programming feature 
Our publishing programming feature has been resurrected. Now, you can build your sessions and send a message to all members (or assigned members) to a private programme which takes them directly to the programme on the specified day. 
Just finished devising some incredible programming? Know your members are sat biting their nails waiting for your WODs to drop? Hit publish, choose Monday's date, type your message and sit back as members get a notification straight to their mobile taking them straight to the timetable to view the pain which is about to commence 😎 
Private Box News feed 
Your BoxNews has been packed full of new features providing you with powerful new insight and retargeting tools. Posts now include a 'call to action' field where you can add an external link. Send your members where you want them to go – do you want to show them a particular video? Get them to read a certain post? Know where to find tickets? The link is highlighted in the app with a large action button and you can track how many times it's been clicked and who has followed it. 
Members can react to news posts using a simple single tap on an emoji to provide feedback on each post (😁 😐 ☹️). You can also view their comments and join the conversation without leaving the coaches area. All data is collated for your easy viewing, allowing you to analyse and improve your content next time. 
Questions 
We're always thinking about new ways for how you can use BoxMate to run your gym more efficiently and connect with your members seamlessly. Then, boom… Questions was born. This brand new feature lets you publish a question with multiple choice answers. Each member on opening the app will be automatically prompted with a popup and displayed answers to select with a single tap. These answers are displayed in your app as percentages – helping you make informed decisions that include your members valued opinions. Let us set the scene: 
"Hey guys, what should we restock the vending machine with this month? Battle Bites, Barebells or PHD Bars"
"Team, we are planning the next in house comp, what should it be? Individual, Paired, Mixed Pairs"
"We are about to buy some new equipment what are you guys more excited about? 2 Rowers, 2 Bikes, 10 Wall Balls"
We really see this being a beneficial feature for including members in the decision making process and can't wait to see what you do with it! You could even schedule a few questions in a row and make your own mini-feed back poll! 
#WODChat feature 
Brand new WodChat provides a live comments feed on each session right in the timetable where members can chat and leave their feelings about the workout throughout the day. Emojis, GIFs and tagging are sure to boost engagement make this brand new area of conversation a place not to be missed out on!
Programming Simplicity 
This update has seen programming go through a huge overhaul. We've focused on making it much easier to use while adding many new requested features which we are sure will be welcomed – mainly because some of them were suggested by you guys so thanks! 🤓. 
We know your time is precious, so, we've cut the steps to build a session from 3 to 2, added options for programming multiple dates or repeating sessions and added a live library search with one click add in the components list. 
You can now also programme sets for more than just weight exercises, specify max sets and choose the target exercise for percentage based sets. After a little bit of testing our end with some sample programming are confident that this new session builder will speed up the time it takes you to add a weeks programming by 25 – 30%.
'Reminders' is another small feature which will help take the pressure off you reminding members to log their scores. This automated feature will send a push notification at a selected time daily if the member has attended a TeamUp session booked through the app. On opening their app, a pop up with a direct link to log their scores for today's workouts/exercises will appear (saving 4 steps compared to the current version). The timetable shows much clearer links to log a score or view records and the activity feed has been de-cluttered to combine multiple scores from the same person.
Thank you for your support! 
When we say that we are constantly looking for feedback and ways to improve our service we aren't kidding. Releasing a new feature and getting feedback that it improves the service is a feeling like no other and we are obsessed with innovating and continuously developing. As keen users of the app ourselves and constantly surrounded by others who rely on it, we feel a duty to provide the best we can so that's what we are doing and will continue to do so.
We will also soon be looking for a small number of gyms to test drive our new features before rolling out to the world, if you want to be involved and are prepared to give regular feedback contact me at danny@boxmateapp.co.uk to get on the BETA programme.
Regards Danny
Owner & Developer
Related posts
Instagram
Instagram has returned invalid data.