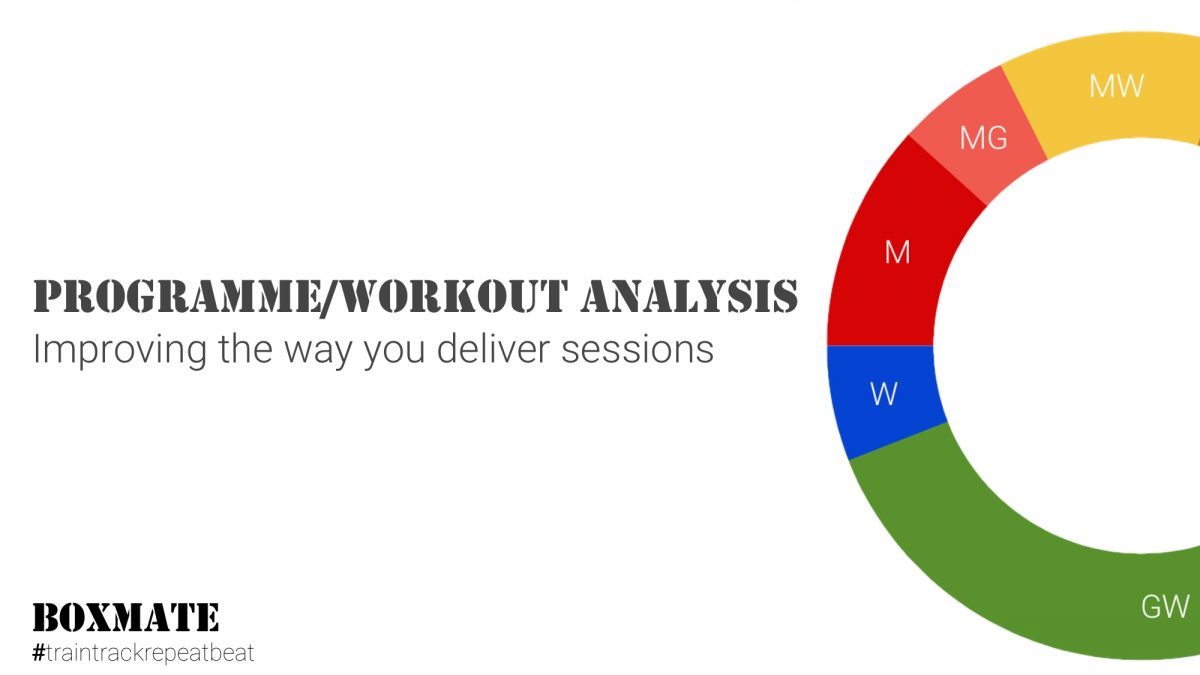 Workout Data & Programming Analysis | Coming Soon!
Danny, 3 years ago
0
2 min

read
1970
[feedzy-rss feeds="https://www.apple.com/newsroom/rss-feed.rss" max="3″ feed_title="yes" refresh="12_hours" sort="date_desc" meta="yes" summary="yes" ]
BoxMate has been running for quite some time now in a growing number of gyms filling up huge databases with data.. it's time to put some of that data to use and start collecting some more in our latest feature that is currently in it's BETA testing period…
Workout Data & Programming Analysis
So back in April we started to look at ways that you coaches could use the information that you are entering into BoxMate for the daily sessions to analyse and improve the programming experience for the members.
The first thing we did was met with 2 box owners Craig Williamson of CW1 CrossFit and Tim Fearnett of Central Staffs CrossFit that use the system religiously and both LOVE data. After some conversations about what would be good to be able to track when building workouts and trialing a few options we ended up here!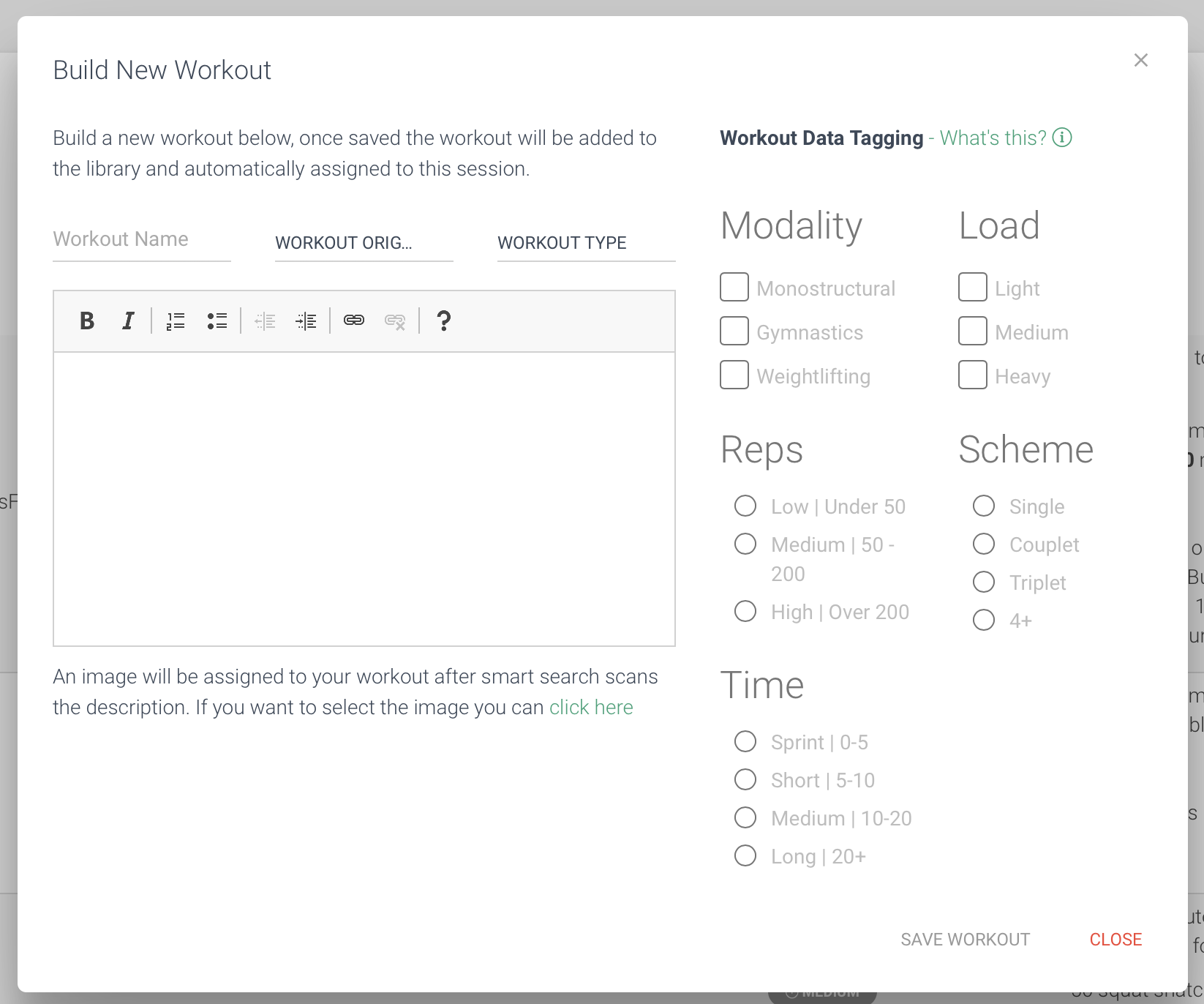 For this new way to tag workouts with data the focus was very much around keeping the workouts fast and easy to build. This was important to us true to one of our core values here at BoxMate – Simplicity!
The new workout builder has been trialled by a handful of gyms now and the feedback has been excellent.
So.. we have all this fancy new data, where do we see it all in action? Programme Analysis.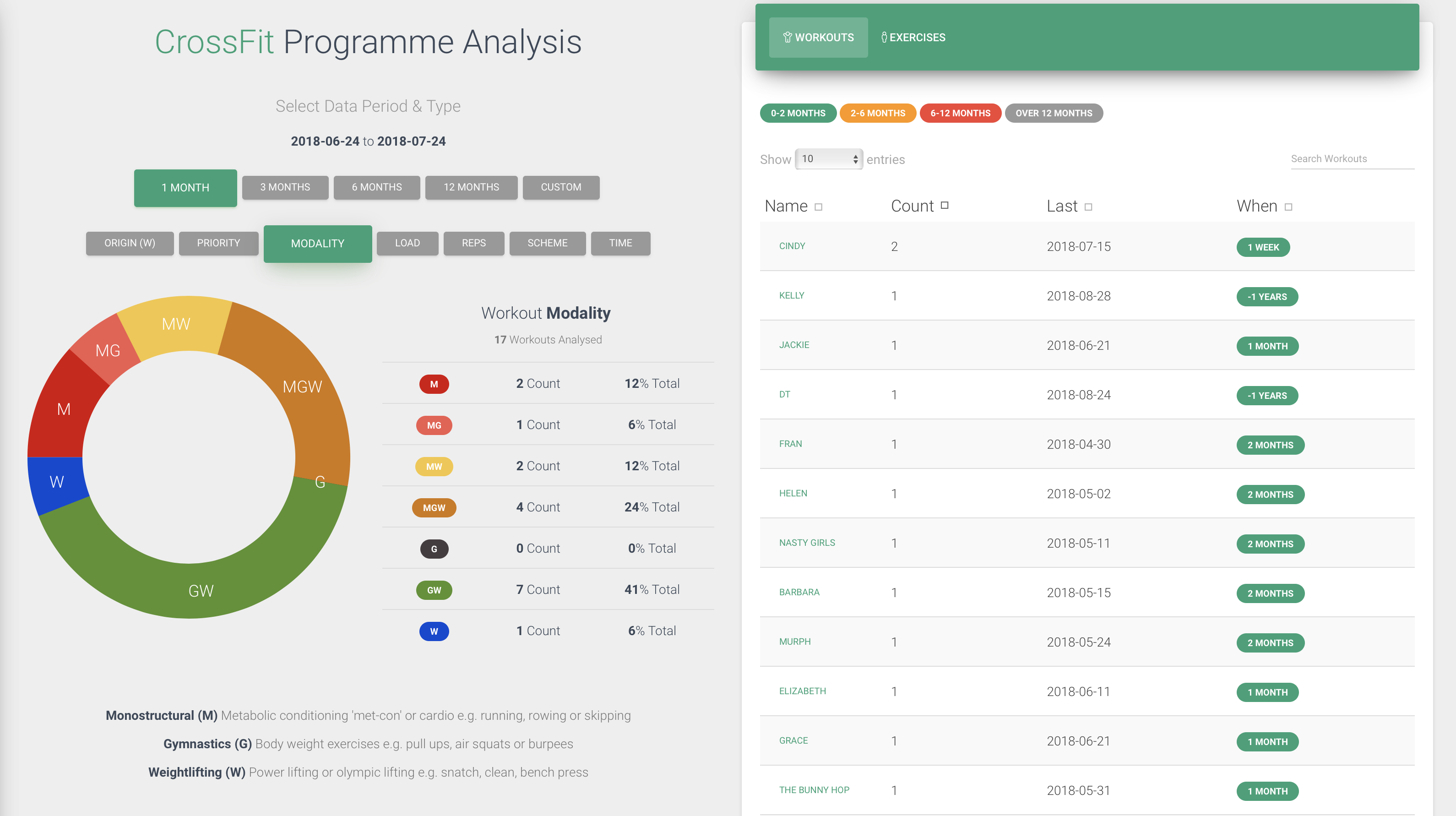 Simply select your programme from the list then press analyse to view a simple interface where you can view clear and precise data for each area. The data is segmented by type with detailed explanations and simple buttons to switch views periods (custom date range available too). The components analysis on the right looks at programmed frequency of workouts and exercises with traffic light indicators for highlighting how often/little certain things are being seen in the selected programme! Maybe a little too much deadlift and not enough front squat! No worries, time to edit the programming and sort that out.
We are super excited to bring this feature to you but want to make sure its 100% ready to go when it hits your screens so we will be launching in mid August. coaches, if you are desperate to get your hands on it early let us know and we can enrol you in the BETA programme.
Thanks for reading, happy tracking!
Regards Danny (Owner & Developer)
Related posts
Instagram
Instagram did not return a 200.